A TuckWrap™ is a set of fabrics that are designed to lay over a traditional wrap or a baby wearing an UnderWrap.  The TuckWrap allows you to change the entire look of baby's wrap without unwrapping and waking the baby up.  
Most TuckWrap™ sets come with the decorative TuckWrap layer, the outer loop that holds the TuckWrap layer in place, plus a matching sleepy hat and tieback.  Some of the more feminine designs do not include a newborn sleepy hat prop, and some of the more masculine TuckWraps™ are sold without a tieback.  Each product description lists what comes with each set.
Many of our TuckWrap™ sets come with a loop that has lace on one side, and no lace on the other.  This allows you to use the set with a boy or girl baby.  For the boy babies, you place the loop on with the lace on the bottom so it tucks behind baby and you won't see it in the pictures.  To dress things up a bit for the baby girls, you can put the loop on lace side up for a frilly look.  Not sure if the TuckWrap™ you're choosing comes with lace on the loop?  Just read the product description to find out.
There are actually two "tricks" to getting your TuckWrap™ to look perfect.  First, make sure that after you pull the loop over the TuckWrap™, you reach beneath the loop and pull the TuckWrap layer down tightly across baby.  This will give you a smooth, polished look.  Also, pull the loop down around the baby as far as possible.  This will give you a more rounded looking baby.  This TuckWrap™ how-to video should explain further. 
Yes. TuckWraps™ are so easy to use, even new parents can wrap their babies beautifully.  Here's are a couple videos showing newborn parents wrapping their own babies - beautifully - the very first time using the UnderWrap™ + TuckWrap™ combo.
TuckWrap newborn photography wraps were invented by Indianapolis newborn photographer Leah Severson.  She's been photographing newborn babies for more than 20 years and was frustrated that once she got a baby wrapped, she had to unwrap the baby - and potentially wake up a peacefully sleeping baby - in order to change to the next wrap.  She initially designed the TuckWrap to lay over a traditional newborn photography wrap so you could leave the baby wrapped in the original wrap and completely change the look without disturbing the baby.  Leah later developed the UnderWrap.  It's another patent-pending newborn photography wrapping device.  This is designed to go on beneath a traditional wrap or beneath a TuckWrap, to hold baby in a nice, rounded position so baby is comfy and swaddled during the session. TuckWraps newborn photography wraps come in lots of different styles and colors.  Current TuckWrap designs include 3-bow TuckWraps,  single-knot TuckWraps, criss-cross TuckWraps, and specialty TuckWraps.  Our specialty TuckWraps feature multiple fabric styles, lace, rainbows, and lots of other trims and fun things to make your newborn photography sessions really stand out from the crowd.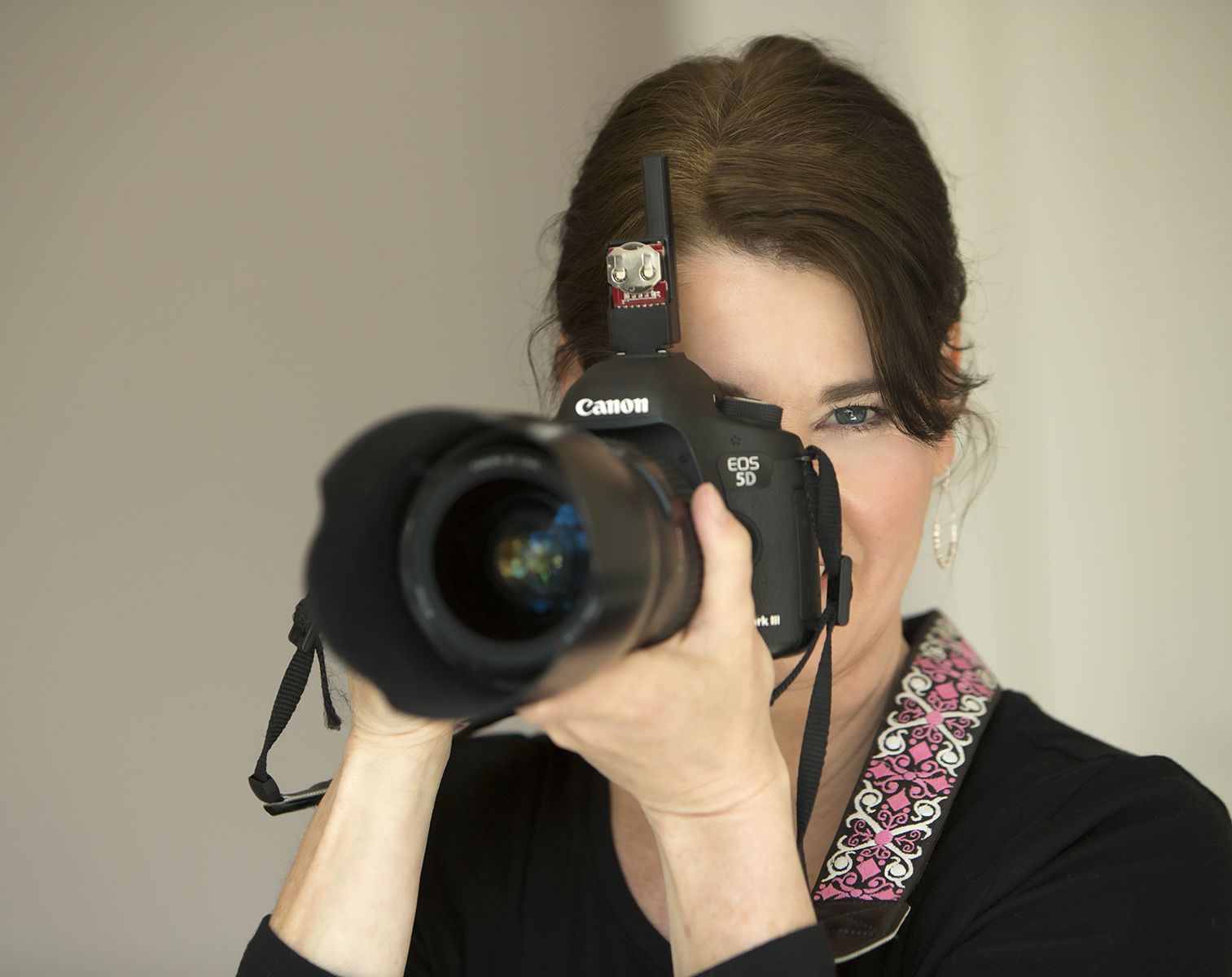 Leah Severson
Our Story
I'm Leah – Indianapolis newborn photographer and owner of HomeSewn Photography Props.  I took up sewing a few years ago to make props for my Indianapolis newborn photography studio.  I was having so much fun that I decided to sell my creations. 
★★★★★

I'm obsessed with my tuck wraps and use them every session.

Lindsay Walden
★★★★★

I love these!! These products are amazing!!!

A. Pitre Doucet
★★★★★

I have a lot of your products they work amazingly!!

T. Denham
★★★★★

I used my first one for the first time yesterday. I can't wait to buy more. It was so easy to use!

H. Louise Dwyer
★★★★★

I love how easy it is to use!

J. Kosiboski
★★★★★

Has to be the best invention ever. I cannot master the wrap!! This looks amazing.

M. Herrick
★★★★★

These are amazing. Best prop I have seen!

D. Amanda
★★★★★

These are My favorite!!! I never do a session without them!!!

E. Weeks-Hoeger